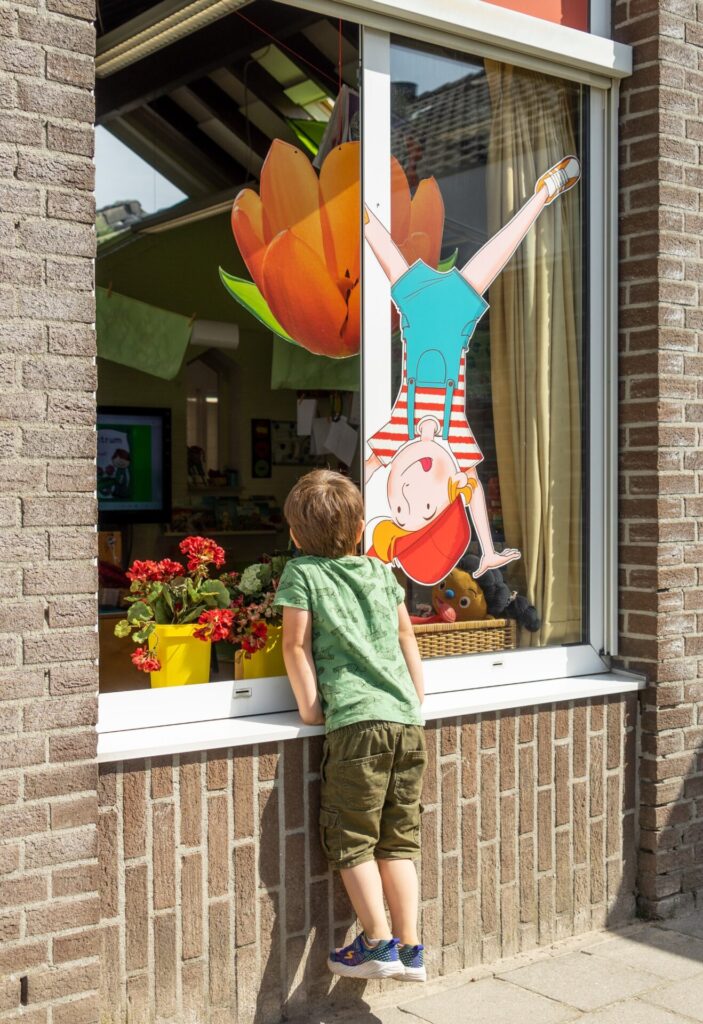 Learning with Passion
Every child is welcome with us and every child is unique! Children are the future.
The partners in the child center join forces to make an essential contribution in daycare, education and development of children between the ages of 0 and 13.
In our child center we offer the children opportunities, where they can achieve self-development and talent development.
'Learning with Passion' is the starting point for the vision of our school. Within our child center we make choices that fit within our mission and vision, but also specifically match the view on education from the team and parents. In this we are inspired by educationalist Prof. G. Biesta. His view of education includes a threefold division in which various innovative educational aspects are addressed. We think it is important that this threefold division is balanced in our education. As a school, we have translated this division into the following educational areas:
I learn…
I discover…
I am…
Below we briefly discuss the meaning of the tripartite division.
I learn… One of the functions of education for children between the ages of 4 and 12 is to provide students with good language, math, reading, writing, spelling and reading comprehension instruction. Students need to develop knowledge and skills for these core subjects for the future. We do this by taking a child-centered approach to students' needs and abilities. To do this, they receive appropriate instruction and processing, and we take a close look at what children already know and are able to do, so that we can match this.
I discover… The world exploring subjects are clustered and offered thematically, because we see these subjects as an opportunity to discover the world around us. We see this as a social activity where we learn from and with each other. We do this not only with the people in the school, but also with the people, businesses, associations and community around the school. In this way we try to let the children discover their talents and interests and give them room to develop in this. Specifically, we pay a lot of attention to technology, culture and sports.
I am… In the current society in which the students are growing up, we think it is important that children get to know themselves well. We teach children to recognize, acknowledge and appreciate qualities so that they can develop themselves with self-confidence and insight into their qualities. That way they can make appropriate choices for now and in the future. We also teach children the importance of rest and health. Giving attention to vitality provides a good basis for the other two aspects of the triad.
Hope to see you soon!
Team primary school Puur Sang